Need Help?
If you or someone you know may have been a victim of sexual assault, relationship violence, or stalking, please know there is immediate support available to you.
Support can be obtained 24 hours a day/7 days a week, from Safe Office professionals at 336.758.5285. If you are concerned about a potentially life-threatening situation, please contact WFU Police at 336.758.5911, or 911.
For additional information about seeking medical assistance and emotional support, as well as important contact information, see Get Help.
Each February PREPARE conducts a campus-wide Sexual Assault Awareness Week called Tie a Yellow Ribbon Week.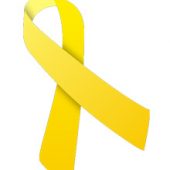 During the week, more than 800 students attend events designed to educate the Wake Forest community about rape and sexual assault. Yellow ribbons are worn to honor survivors of rape and sexual assault. Yellow tape ribbon is provided in central locations for students, faculty and staff to tie on the Quad ropes to honor someone they know who has been affected by rape or sexual assault.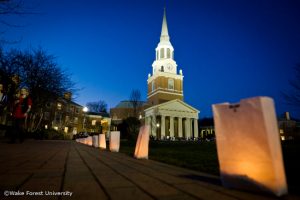 The culmination of the week is the Speak-Out, a candlelight program in Wait Chapel during which anonymous testimonials of Wake Forest students are read aloud. Selected students, staff and faculty members also speak on the issue of rape on our campus. The Speak-Out is a powerful display of support for sexual assault survivors and includes representatives from many areas of the Wake Forest Community.